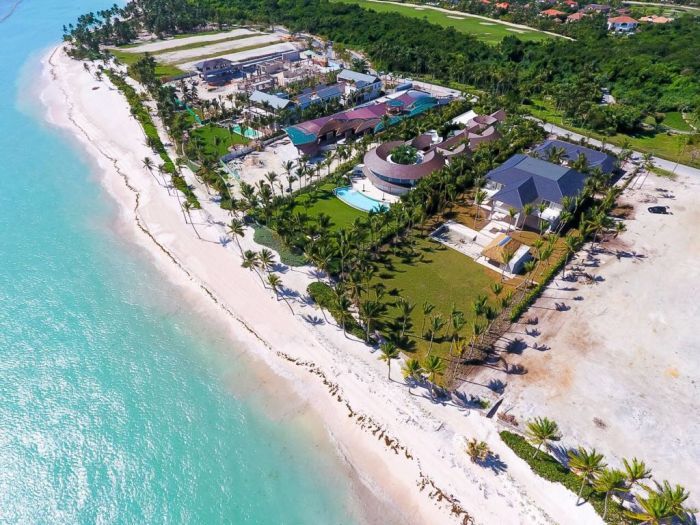 Puntacana Resort & Club
An understated island paradise, Punta Cana is nestled in the Eastern Dominican Republic in the Caribbean. What awaits you is white sand beaches, calm turquoise seas, farm to table cuisine and some of the friendliest people in the Caribbean. Punta Cana is the perfect escape for family travel, girlfriend getaways or a romantic escapade; Punta Cana has something for everyone.
With direct flights from several cities flying directly into privately owned Punta Cana International Airport, you can leave in the morning and be sipping a fresh juice and sunbathing by the afternoon. The VIP Service offered to all guests of Punta Cana Resorts is a must, making airport transfers quick and seamless.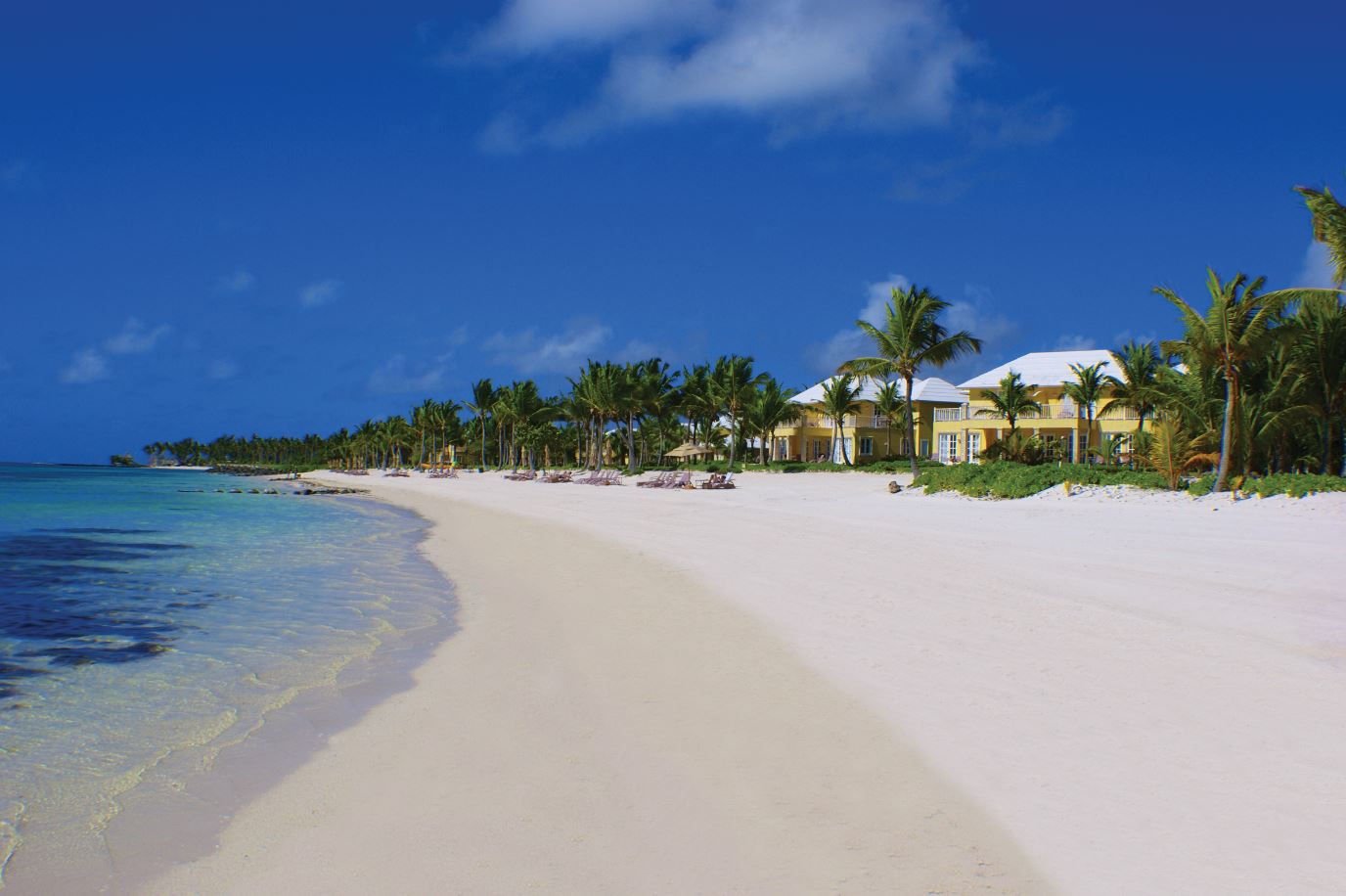 Photo credits: Groupo Puntacana
STAY
Punta Cana Resort and Club is a member of Leading Hotels of the World and the only AAA Five Diamond hotel in the DR.
Dominican businessman and hotelier Frank Rainieri had a vision in the early 1970's of a sustainable resort and real estate community, which has since grown into 26 square miles of resorts, spa, the Punta Cana Ecological Foundation and diverse residential communities (Corales, Playa Serena, Hacienda, Hacienda del Mar, Arrecife, Tortuga Bay and The Marina). Also on the grounds are a full service marina, restaurants, shopping village, P.B. Dye designed golf course, a Tom Fazio designed golf course.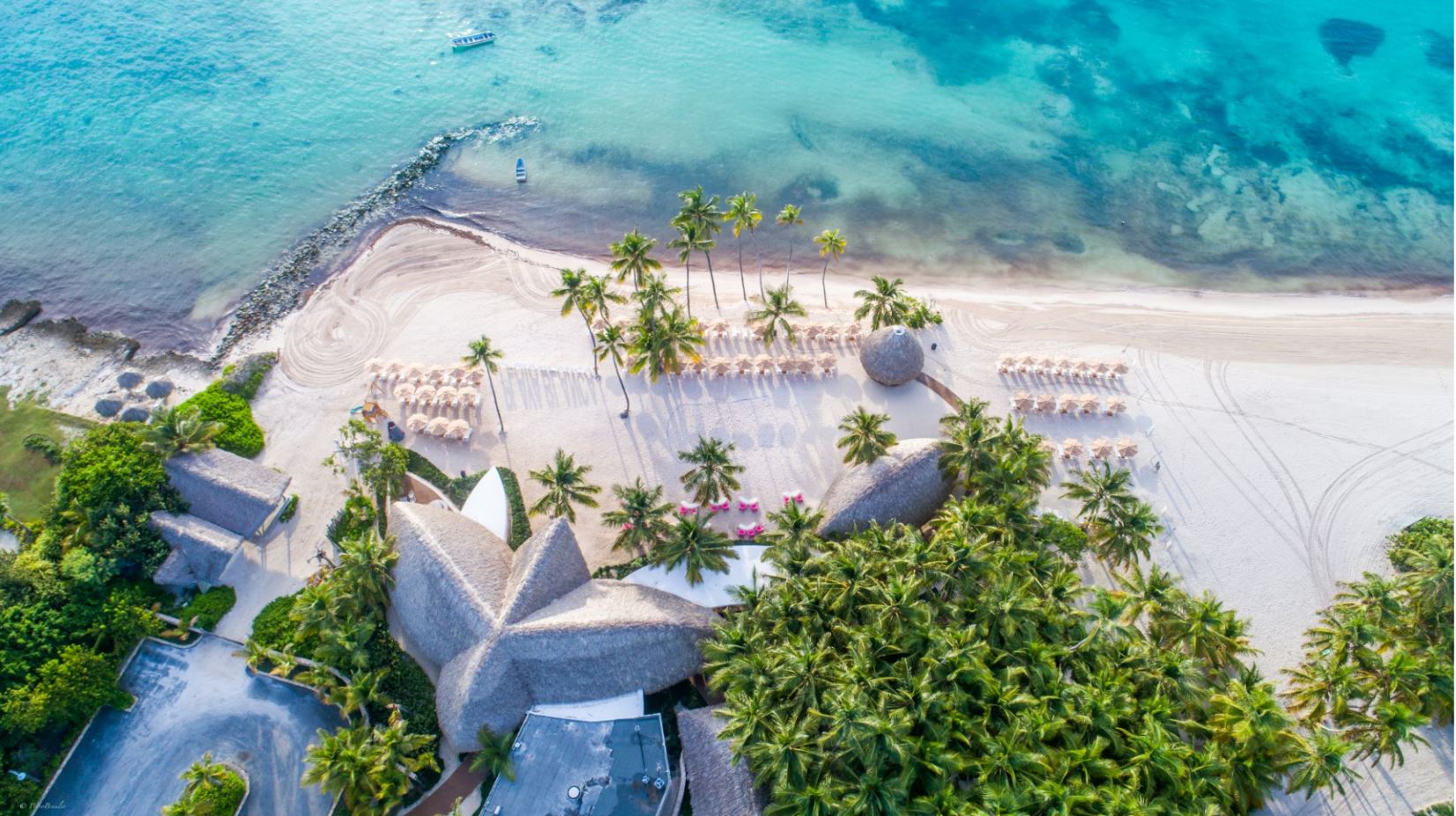 Photo credits: Groupo Puntacana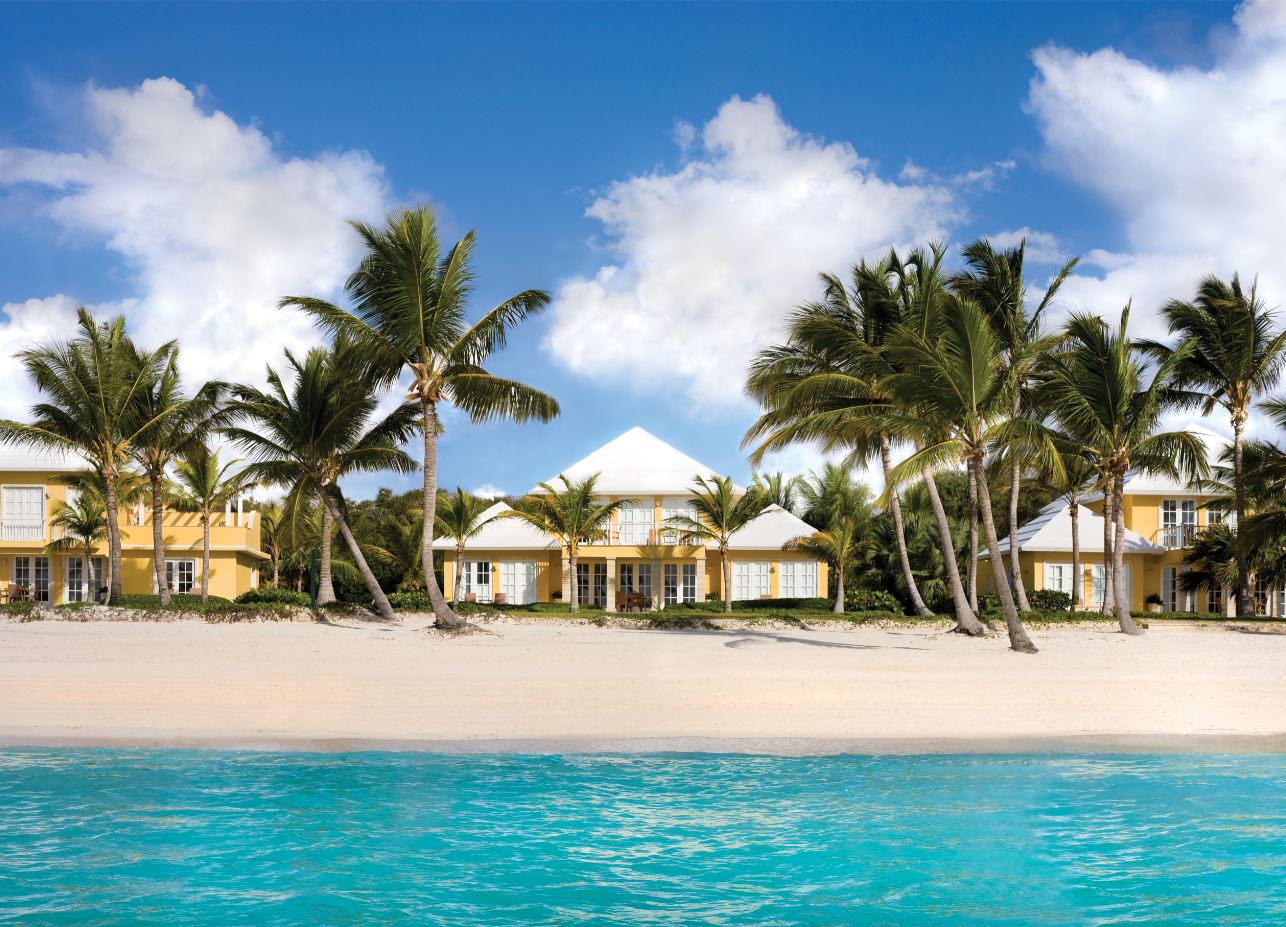 Photo credits: Groupo Puntacana
Depending on your travel needs, the best options are private home rentals by Punta Cana Resort and Club, or the gorgeous Tortuga Bay Hotel. Made up of 13 pristine luxury beachfront villas with options of one, two, three and four-bedroom suites, the sophisticated Interiors were designed by Oscar de la Renta, and are framed by a white sand beach. The hotel is also home to the only Oscar de la Renta boutique in the Caribbean.
If you opt for private home rental, The Estate Experience offers homes from 2 to 5 bedrooms, private pools, fully equipped kitchens with staff, as well as all amenities of the resort.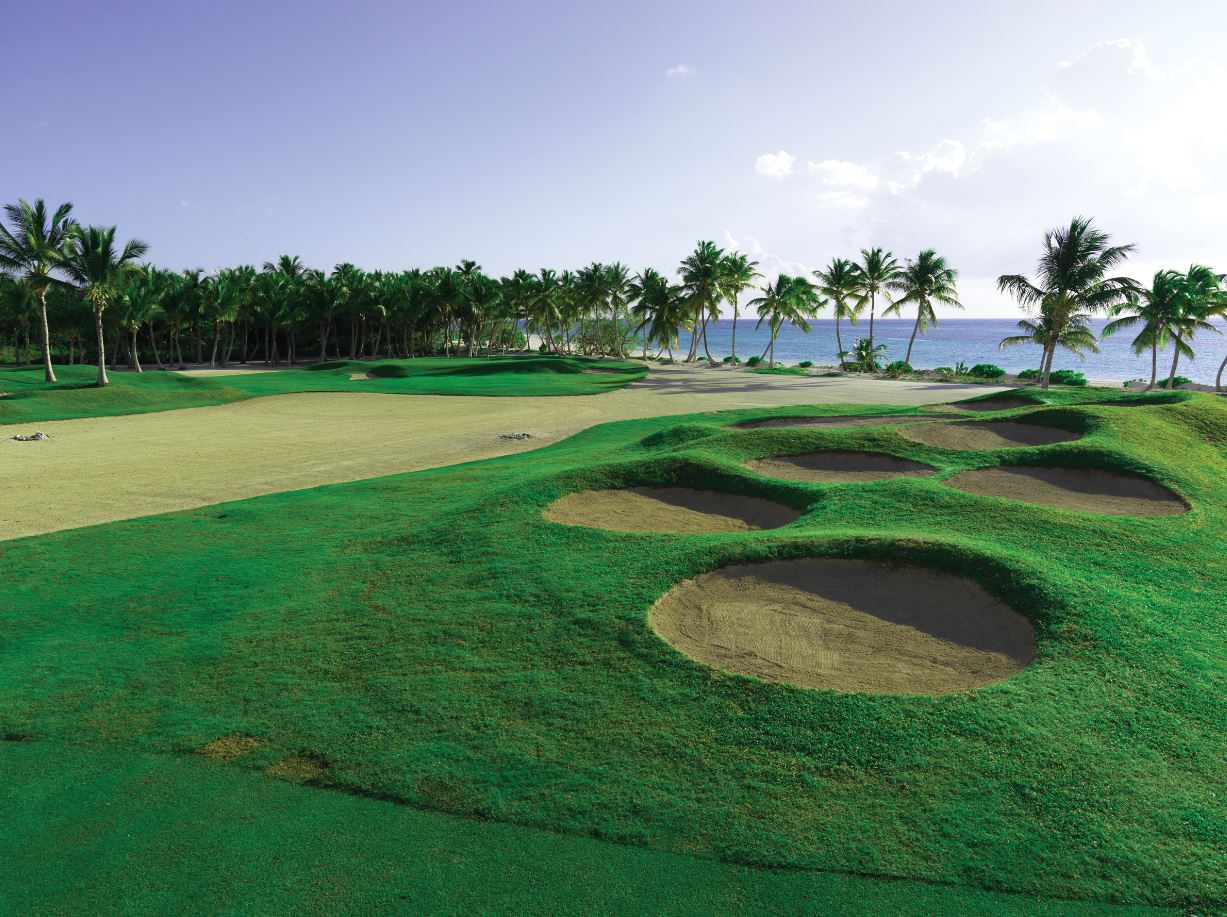 Photo Credit: Evan Schiller & Groupo Puntacana
PLAY
With perfect weather and miles of golden sandy beaches, Punta Cana has no shortage of outdoor water sports. From swimming, snorkeling, diving and boating to paddle boarding and fishing. 
If land is more your speed, Puntacana Resort & Club is home to 45 holes of championship golf, with stunning ocean views over 15,000 acres of land. 18-hole course Corales Golf Club opened in 2010 was designed by Tom Fazio, and is home to the PGA Tour.
La Cana Golf  & Beach Clubhouse was designed by the late Oscar de la Renta, and the 27-hole course is a favorite of golfers from all over the world.
The Oscar de la Renta Tennis Center features 12 professional tennis courts (four built under IFT standards), as well as four different types of courts (Clay, Har-Tru, Grass, Deco-Turf). Three professional assistants are available for lessons, as well as ball boy players year-round. A favorite event among residents is the annual charity Oscar de la Renta Social Tennis Tournament, held in December and raising funds for the education of the Tennis Center ball boys.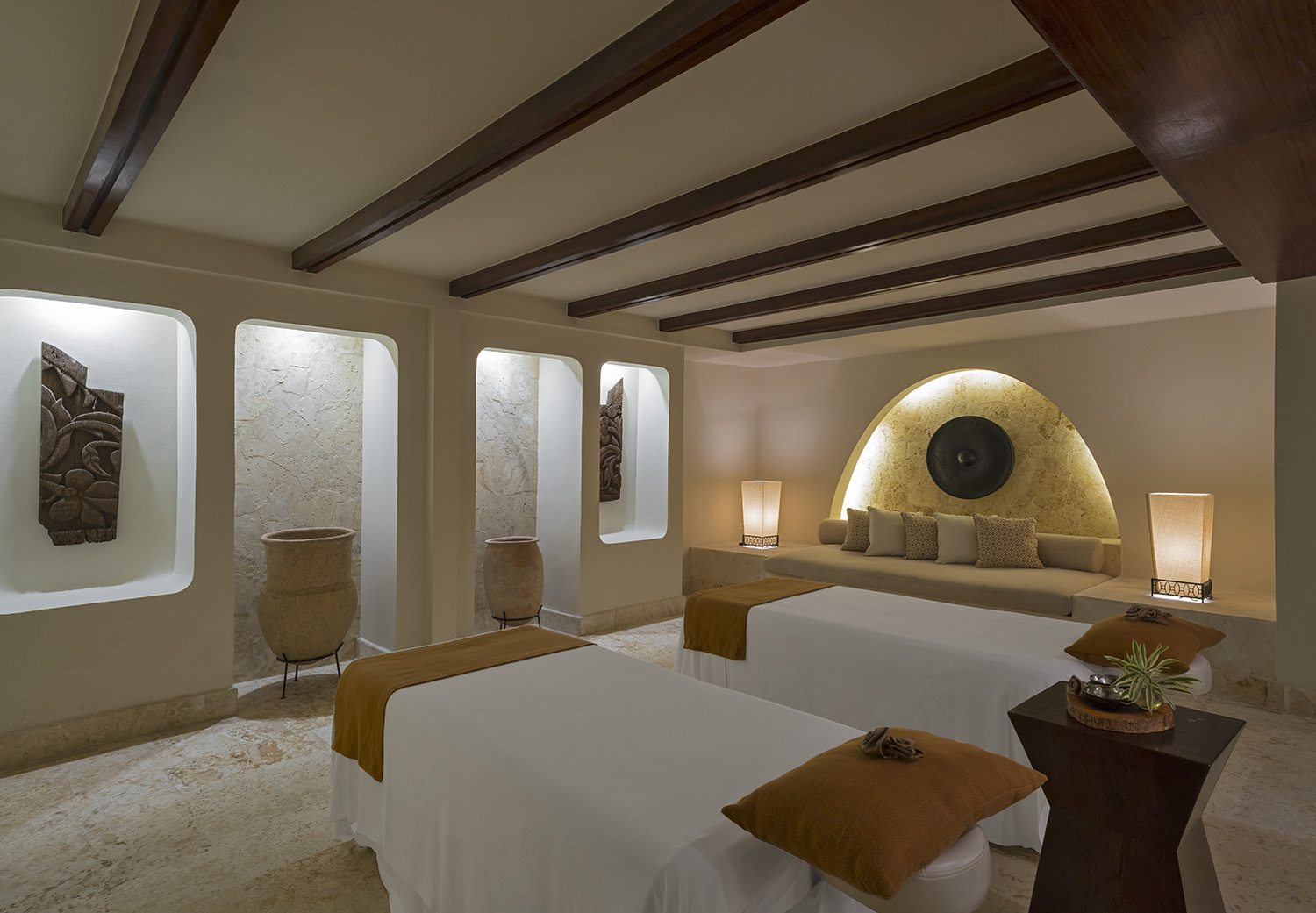 Six Senses Spa
The Sixth Senses Spa is the only one in the Caribbean and features 9 treatment rooms, relaxation area, steam room, sauna and a full wellness program. Known for their Punta Cana Signature Massage, the treatment incorporates coconut oil from local coconuts. 
DINING
With several world-class eateries to choose from, you will find they all have something in common- a focus on fresh ingredients and a commitment to sustainability.
Perfecting indoor/outdoor living is Oscar de la Renta designed Bamboo, featuring a modern take on Mediterranean cuisine. Overlooking the pool and manicured grounds, sip on delicate cocktails or curated wine list. Vegetables are grown in the organic garden, and locally sourced food like Caribbean baby lobster.
For a sophisticated, casual fare, head to the white sand beach of Playa Blanca and grab a bite at Playa Blanca Restaurant. Start with a fresh lime mint juice, and sample some of the best ceviche, fresh fish and grilled lobster around.
While Punta Cana is very chic, don't forget to try some local specialties. The coffee, cigars and rums are popular. Plantains are plentiful, and you won't want to miss having a Presidente Beer- light and refreshing.
For more info, please visit: Puntacana.com.
Photo credits: Groupo Puntacana
 The Estate Experience at Puntacana Resort & Clubs allows you to stay in several gorgeous villas, like this one in the Arrecife community.